About the Author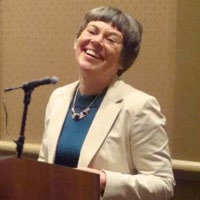 Business Consultant, President
Business Systems
Management, Inc.
Bristol, ME
Seven Steps to Profit
October 20, 2010
You've just gotten to the end of a job, checked your bank account, even tried to look at your job cost reports, and discovered that yet again the expected profit just wasn't there. Contractors who complain about not making enough profit are often making a relatively few number of mistakes. The problem is that they make them over and over again. To avoid these costly errors:
1. Know your numbers
2. Don't confuse markup and margin
3. Recognize all your labor costs
4. Price properly
5. Keep job costs accurate and current
6. Monitor change work
7. Apply what you learn
1. Know your numbers

Many contractors keep the numbers in their heads. That works fine when you only do one or two jobs at a time, but as your company grows, you need to spend the time to focus on your numbers. If you know how much you're spending as you're spending it, you can avoid bad surprises and actually use what the numbers tell you to ensure that the next job will be more profitable.

2. Don't confuse markup with margin

Any financial statement that provides percentages will show margin numbers. Margin numbers are calculated as a percentage of revenue. For example, if your statement shows that total overhead is 18%, that means that you're spending 18% of your revenue in order to cover overhead. But if you then use that number (which is margin) as a markup figure to cover overhead when you're pricing jobs, you'll lose money. Markup is based on costs while margin is based on income. Confusing them can turn your bottom line red very quickly.

3. Recognize all your labor costs

How much does it really cost you to put one production worker in the field for an hour? If you pay him $20/hr, it's tempting to estimate based on the $20 figure. But don't forget all the other burdens that you need to add to that $20. Things like payroll taxes, Worker's Comp, liability insurance, paid sick, holiday, and vacation days, and any company contributions like retirement, health plans, etc. If you're estimating based on unburdened labor costs, then your profit will take a hit. The more labor-heavy a job is, the less likelihood there is that the job will produce the profit you expected.

4. Price properly

For fixed (contract) price jobs, remember that the price of any job must cover three things: (1) the actual costs for the job, (2) that job's fair share of company overhead, and (3) that job's fair share of the company's overall profit. If you price to "break even" then you'll actually lose money because you won't cover overhead and there sure won't be any profit to worry about. If you price to cover overhead but neglect to intentionally include profit in the price calculation, then you won't make what you neglected to plan for.

5. Keep job costs accurate and current

Track job costs using the same criteria used for estimating, and keep your job costing current. In other words, don't estimate in apples and job cost in oranges, and don't wait until the end of the job to see how you did. Using the same cost categories for both estimating and job costing will improve your ability to identify and analyze cost overruns, and that can lead you to better estimating practices. Keeping your job cost information current can alert you to problems with the job, or may reveal change work that wasn't documented.

6. Monitor change work

It is a rare project indeed that has no change orders. While some companies regard change orders as a great opportunity to increase their profit on a job, others struggle with identifying, estimating, pricing, and collecting on change orders. Bear in mind that change orders usually affect both the final price and the final completion date of the project and homeowners need to be reminded of this. Don't let change orders accumulate to the end of the job. That gives customers a bad surprise and sours their attitude towards you just when you want them to be singing your praises. Finally, don't forget to add the cost of change orders to your total estimated cost for the job so you can accurately monitor the job's costs and – ultimately – profit.

7. Apply what you learn

Use your financial reports to analyze your overall margin and identify slippage. Then act on this knowledge by investigating and eliminating inefficiencies in production or reporting practices. Conduct a job autopsy at the end of every job and look for estimating or production errors. Revise your estimating or pricing practices based on what you learn from your reports.