General Business and Communications Resources
Bottlenecks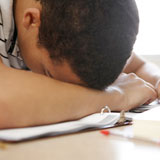 Most of the companies I work with aren't working at peak efficiency; that's why they've called me in. Frequently, inefficiency stems from bottlenecks. The estimator may be sitting around unable to finish a proposal because s/he's waiting for some vital decision that has been made but not communicated. The draftsman in a design/build company may be stuck with an unfinished drawing, waiting for the final electrical decisions that were made last week but not communicated.
Read More...
Boundaries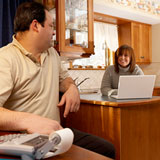 Within the scope of household responsibilities, my husband Ed and I maintain fluctuating job descriptions. For couples in business, there's a great temptation to view the myriad of tasks associated with running the company in a similar way: whoever has a piece of free time does whatever needs doing. What works beautifully in a home environment, however, can be disastrous in business.
Read More...
Chasing Profit, Not Dollars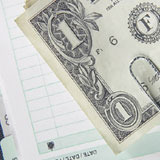 Ask a contractor how he did last year, and you're likely to get an answer like, "My sales were up 15%." Well, that's very nice, but if you increase your volume without maintaining or increasing your net profit, then all you're doing is adding a lot of extra work for little tangible reward. Bear in mind that keeping busy isn't the same as making money. As the number of jobs increases each year, so does the need for more management.
Read More...
Do You Really Want to be Competitive?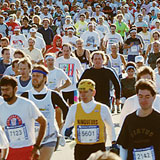 I worked recently with a contractor looking to improve his bottom line, which was suffering mostly because it was costing him too much to produce. As soon as I suggested he needed to bump up his markup, he declared "I can't raise my prices if I want to stay competitive!"
Read More...
How to leave things out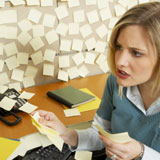 At first the task is simple: do the work (and try to find time to ask for payment). As the business grows, the associated tasks become more numerous and more complex. It eventually becomes necessary to choose what to leave out of your own job description in order to achieve focus and produce a clearer image for yourself and others. Read More...
Love Those Colors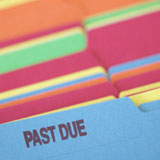 Colored file folders can make filing faster and more reliable. When training a new employee or creating procedural manuals, color can reflect general systems (customers have green folders for "money in" and vendors have red folders for "money out"). If a file is left out, it can be identified instantly and refiled with more confidence. Read More...
When You're Busy Enough To Need A Clone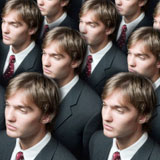 I have observed that there's a real tendency to believe that the best hire you could make would be a clone of yourself. After all, somebody possessing all your skills could pinch hit where necessary, would require little training, and would double your own effectiveness, right? Wrong. Read More...
Are You A Seagull Manager?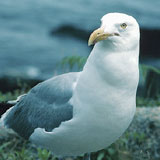 I had never heard this phrase before an employee used it to describe the management style of his boss. "He swoops in, craps all over everything, and then takes off," the man said, shaking his head. I laughed, but also saw the bitter truth in the description. Read More...