Learn How To
Establish pricing based on your company's numbers
Price so that profit isn't a happy accident
Identify your company's profit centers
Understand your true production costs
Job cost accurately and in a timely manner
Align your estimating and job costing to improve both
Still not sure you could benefit from contractor services support?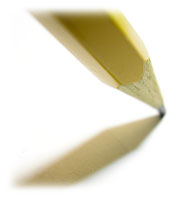 Take a brief Self Test to see how well you're managing your business
Contractor Services
Pricing and Profitability
Is your company making money?
Do you know how much?
Are you pricing your jobs according to a strategy that works for your company or are you just trying to undersell the competition?
Profit Centers
Which types of jobs are cash cows for you?
If you do both commercial and residential work, do you know which makes you more money?
Is your marketing directed at the customers who will make you the most money?
Job Costing
Do you know what your jobs cost you?
Can you predict profit on each job?
Does your accounting software provide you with accurate and timely job cost reports?
Do you know what it really costs your company for an hour of productive field work?
Are you getting fully burdened labor dollars into your job cost reports?
Are you able to identify slippage and estimating errors based on your job cost reports?
Are you constantly revising your estimating method based on feedback from job cost reports?