"Melanie is a gem! We were lost in a sea of numbers not realizing that our Chart of Accounts was set up incorrectly. We worked together to design a new system specific to our needs. She taught us new systems and cleared up a lot of accounting misunderstandings. In mediating conversations between employer and bookkeeper, Melanie proved to be priceless. Arguments over finances are now at a minimum and we both see numbers clearly and efficiently!"
-anon, from Intuit ProAdvisor rating website
Still not sure you could benefit from QuickBooks support?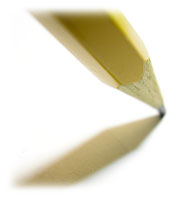 Take a brief Self Test to see whether you're getting the most from QuickBooks
QuickBooks Services
If you're ready to start using QuickBooks

Do you have a plan for how you'll use your QuickBooks file?
Can you set up QuickBooks so it will be an effective management tool for your business?
How long will it take you to train yourself in how to use it?
Do you need to convert to QuickBooks from another accounting software package?
If you're already using QuickBooks
Could you benefit from a File Assessment and Review?
Do the reports you're getting from your QuickBooks file make sense?
Are you getting the biggest bang for your software buck?
Are standard reports showing you what you need to see?
Is your bookkeeper your only QuickBooks resource?
What will happen when your bookkeeper leaves?
We Can
Conduct a needs analysis to ensure that your file meets your needs
Set up your QuickBooks company file so it works for your business
Train you and/or your staff in how to use QuickBooks correctly – right from the start
Help you transition to QuickBooks from another accounting system
Perform a File Assessment and Review on your file
Correct the structure of your company file for improved analysis * train you in how to choose, customize, and interpret reports
Help you maximize the power of QuickBooks for your company
Give you custom solutions to company-specific needs/challenges
Create the custom reports you need (within the software's capability)
Create customized QuickBooks user manuals for your company, so your bookkeeping is system-based instead of person-based